IEEE WIE AG - ITALY SECTION - Metrology for Automotive 2021
PANEL SESSION
Exploiting the gender diversity impact in the Automotive sector
with a Special Focus on Metrology for Automotive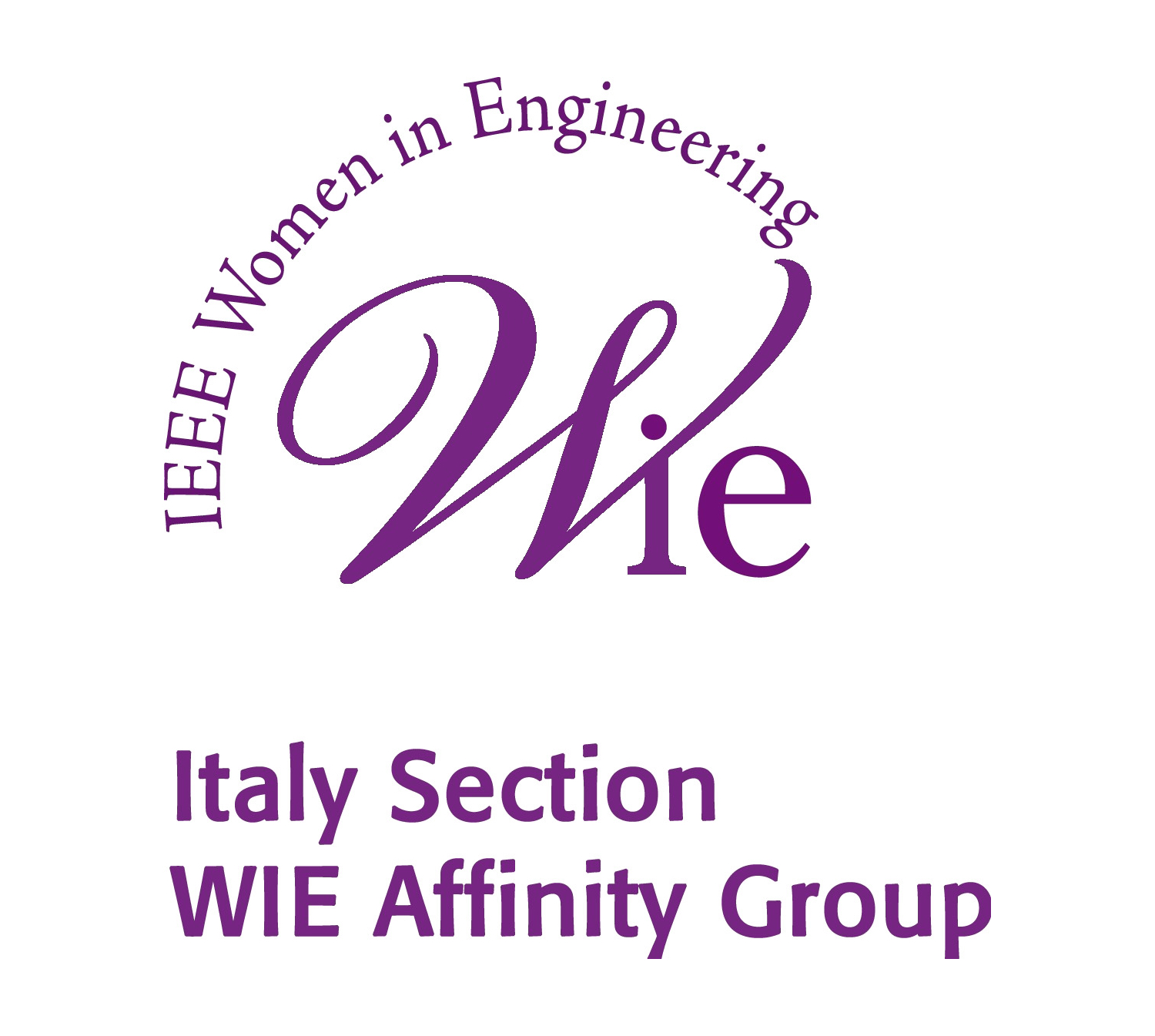 The event aims to bring into light the impact of gender diversity in the Automotive sector and encourage discussion around how gender-based differences should be taken into account and can be transformed into a value.
During the session, the WIE Commitment Chart "Steering girls to STEM" will be presented. A particular focus will be given to point 8 of the commitment chart: "demonstration of the advantages derived from female presence in working realities", and how it relates to the Automotive Sector. To this aim, two guest speakers from Industry will bring their views on gender diversity impact in the Automotive sector.
Technical presentations will be selected to present recent results from scientific and technological research for the automotive industry, which considers gender-related methodologies, approaches and measurements, and their impact on the design of applications and new trends.
The Session will close with a round table discussion to collect thoughts around the topics and themes touched during the event. Outputs of the round table will be given back as input to the next edition of the WIE Commitment Chart.
Topics include, but are not limited to:
The gender impact on automotive measurements and testing (e.g. on level of comfort and vigilance of the driver and passengers)
The gender impact on automotive design
Gender-inspired approaches to measurements design in automotive
Gender-based different approaches to the interaction with physical and virtual systems;
Practical guidelines in gender-aware sensors and system design for automotive (e.g. automatic gender recognition) or testing methodologies;
Gender aware design and implementation of laboratory tests.
ORGANIZERS:
Cristina E. Costa (SENSE Unit, FBK - Fondazione Bruno Kessler, Trento)
Roberta di Pace (Dipartimento di Ingegneria Civile/DICIV, Università degli Studi di Salerno)
Proposed Agenda
Introduction - Cristina COSTA, FBK CREATE-NET Trento, secretary of the IEEE WIE AG Italy Section
Overview of the IEEE WIE AG Italy Section - Dajana CASSIOLI, University of L'Aquila, chair of the IEEE WIE AG Italy Section
Introduction to the WIE Committment Chart "Steering girls to STEM"
GUEST TALK #1 - Lina LONGHITANO, Senior Manager, Mercedes Benz AG
A personal experience on leadership, role models and diversity
GUEST TALK #2 - Bianca Maria Vaglieco & Simona Silvia Merola, CNR-STEMS, Napoli
Project VEDO - Design and Development of EGR Valves with Integrated Digital Diagnostic
GUEST TALK #3 - Eva MILELLA, President of IMAST
Observatory on women from the IMAST high tech district Diagnostic
Scientific Contribution - Roberta DI PACE, Senior Researcher University of Salerno
An alternative approach for the evaluation of the gender impact on vehicle design
Closing round table "Sharing idea with experienced".
Discussion around point 8 of the commitment chart:
"Demonstration of the advantages derived from female presence in working realities"
Speakers Bio
Lina Longhitano, after completing her studies in electronic engineering in Italy, Dr. Lina Longhitano started her PhD studies at the University of Stuttgart in collaboration with the Research Center of Daimler Benz (today Daimler AG). From 1998 to 2010, she worked in the field of "virtual development and digital assembly process" for various R&D divisions and IT Management. Under Dr. Longhitano's project leadership, "Mixed & Augmented Reality" was piloted and later introduced as new technology in the R&D process of every car lines. Dr. Longhitano has been a lecturer on the subject of "Simulation in the Technical Development Process" at the University of Stuttgart since 2007. She is author and co-Author of several scientific papers published in international conference proceedings and books. In 2010, she moved to the IT Division of Mercedes-Benz Vans and was responsible for the Van Evolution Center and the Digital Mock Up process. In 2012 she was promoted as a manager responsible for CarIT and IT Innovation projects for MB Vans. From February 2015 until August 2016, she was in charge of the cluster "Virtual Vehicle" of the Mercedes-Benz Vans Project Connectivity. In that position, she was also was responsible for the vehicle backend and the vehicle related apps. Since September 2016 she is leading the departments responsible of the IT Systems for MB Vans Product Engineering division. The main focus of her department is to drive the Digital Transformation @ MB Vans, with new technologies and methods (AR, VR, Wearable, Data Analytics, agile development).
Bianca Maria Vaglieco is director of research at the CNR -Institute of Sustainable Energy and Mobility Sciences and Technologies (CNR-STEMS)- where she has been supervising research activities focused on the study and characterization of thermal engines with special regard to combustion diagnostics, aiming at improving conversion efficiency, with the reduction of fuel consumption and pollutant emissions for heavy-duty transport, marine and stationary power generation applications. She has been in charge of EU funded research programs under FP5, FP7, FP8, as well as national funded programs. Her research projects have also been funded by companies in the automotive and oil&gas sectors, and she has also been appointed reviewer of national and international funded research programs. She was appointed director of the CNR-Istituto Motori, and she was part of the International Group of Combustion Processes Center of Competence, Lund (Sweden). She is part of the editorial board of prestigious scientific journals, and she has been collaborating, under joint programs, with several internationally renowned research institutes where she has been invited to give talks and seminars. She is author of about 400 scientific papers published in international journals, conference proceedings and books.

Simona Silvia Merola received from the University of Naples in Italy her "Summa cum Laude" Magister Degree in Physics in 1995 and the PhD in Chemical Engineering in 2001. In the same year she became a tenured Researcher of CNR, National Research Council of Italy; since 2010 she is senior research scientist in CNR Institute of Science and Technology for Sustainable Energy and Mobility (STEMS). She is chief of a division involved in the application of diagnostics for the optimization of light-duty vehicles with conventional and alternative propulsion. During her career she coordinated and participated in several research projects funded by companies, National and European institutions. SSM has an active role in the organization of technical sessions of various international technical conferences. Further she supports ISI journals and scientific funding Organizations as reviewer and expert. In particular, since 2012 SSM is project evaluator for European Commission.
Eva Milella, graduated in chemistry, began her professional career as researcher in the field of advanced materials. Responsible for numerous public-private industrial research projects, she has contributed to the drafting and implementation of strategic plans for regional industrial development covering several positions in public and private organizations. She is the author of about seventy scientific papers, two monographs, a patent. She is a lecturer on industrial research, management and exploitation of intellectual property. Since the nineties she is engaged on technology transfer, creation of spin-offs and enterprise networks, industrial research projects, management of advanced research facilities, fund raising activities. She has been President of the Apulia Regional Agency for Technology and Innovation and a member of ASPEN working groups and of Patent Commission of the Polytechinic of Bari. President of IMAST, the technological district on Polymeric and Composite Materials, and of the Italian Association of Technological Districts (ADiTe), she is a Technology Director at the Italian National Research Council. She is adjunct professor at University of Rome La Sapienza and member of ANVUR evaluation expert group for the third mission.